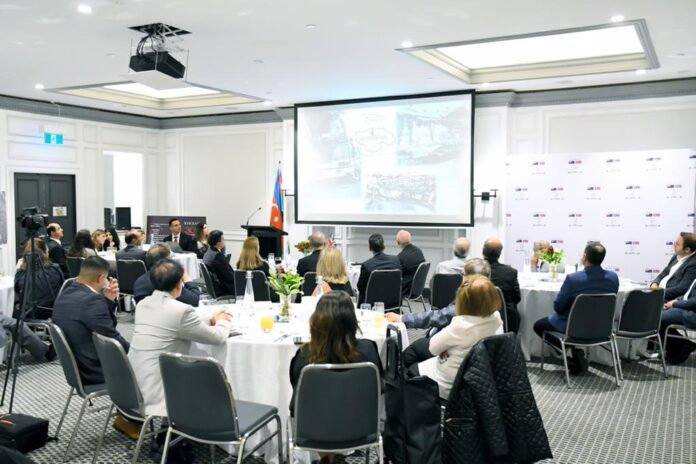 Azerbaijani community in Australia on February 26 remembered the victims of the Khojaly massacre in the hands of Armenian forces while pouring their support for the people of Ukraine.
February 26, 2022 marks the 30th anniversary of the Khojaly genocide committed by the armed forces of Armenia during the Armenian aggression against Azerbaijan.
"Overnight, on 25th February 1992, following massive artillery bombardment of Khojaly, the armed forces of Armenia, with the help of the former USSR infantry guards regiment No.366 of which the Armenians constituted the majority, forcibly seized control of Khojaly. Invaders destroyed the city and, with particular brutality, brought violence to its peaceful population", Ministry of Foreign Affairs of Azerbaijan said in a statement.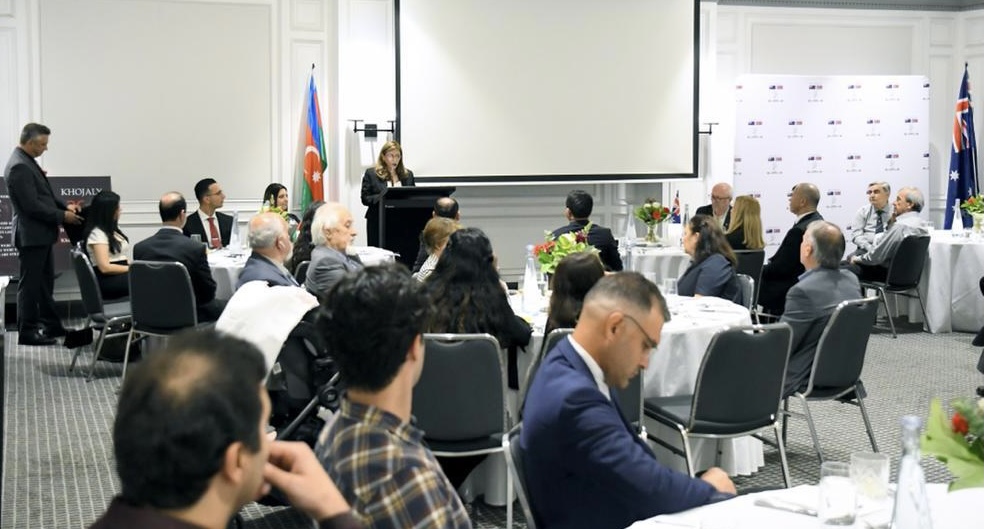 5,379 inhabitants of the city were forcefully expelled. 613 people, including 63 children, 106 women and 70 elderly citizens, were brutally murdered.
International community has condemned this brutal massacre. So far, the national legislative bodies of 17 countries, as well as 24 States of the USA, the Organization of Islamic Cooperation and the Organization of Turkic States have adopted a number of resolutions and decisions condemning the massacre of civilians in Khojaly and characterizing it as a crime against humanity and an act of genocide.
Australian Azerbaijanian Association saturday night hosted Khojali Commemoration dinner to pay homage to the victims of the massacre.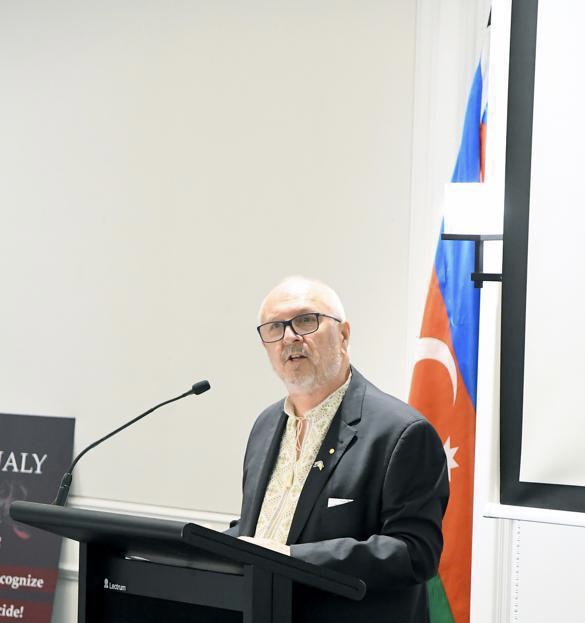 Azerbaijanian community on this occasion also expressed their support to the people of Ukraine in the backdrop of Russian invasion in Ukraine.
Honorary Consul of Ukraine in Sydney Jaroslav Roman Duma also attended the event. In his address, Jaroslav condemned Russian aggression and called on international community to ensure rule of law and play their role stop Russian invasion.
Mikayil Oyta, President of Australian Azerbaijanis Association in his address said that Khojaly is a tragic and brutal reminder of the fundamental importance of the protection of civilians in armed conflict and the need to ensure the rule of law.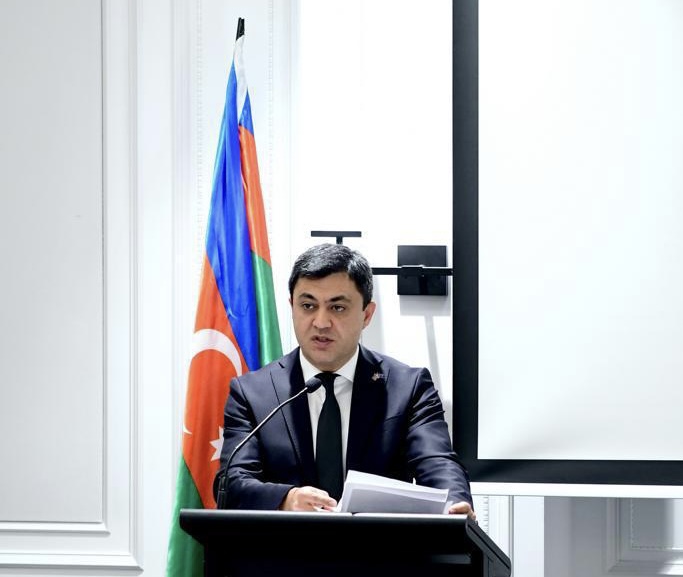 Ramil Gurbanov, Charge' d'Affaires of Azerbaijan hoped that continuous measures taken at the national level, as well as within the framework of existing international law, will serve to end impunity and bring to justice those responsible for serious crimes committed during Armenia's aggression against Azerbaijan.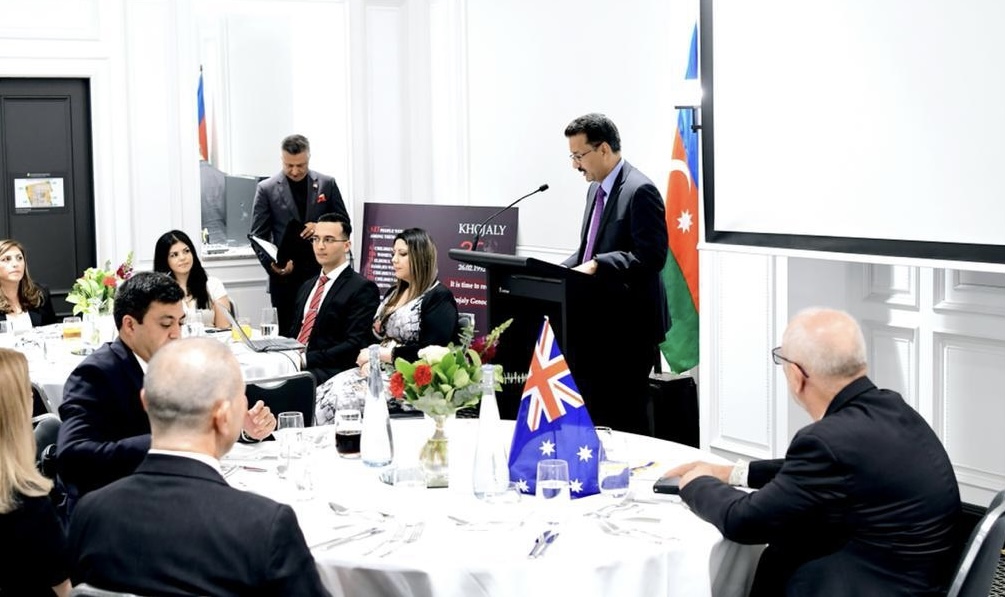 Pakistan's Consul General, Mohammad Ashraf, Sara Azarsun chief of department of Human's and woman's Right of South Azerbaijan Democratic Turkic Unity ( GADTB ) and Mohammad Evin fromTurkish Chapter of RSL club Auburn also addressed the event.